Qantas today announced that their Airbus A380 fleet remains grounded for at least another 72 hours and will not return to service until the engine issues have been identified and resolved.
Qantas is continuing an intensive inspection program on all Rolls-Royce engines in its A380 fleet. As part of their investigation, Qantas engineers have removed a number of engines to undertake further examination. The focus of the investigation has been narrowed to the possibility of an oil leakage in the relevant turbine area.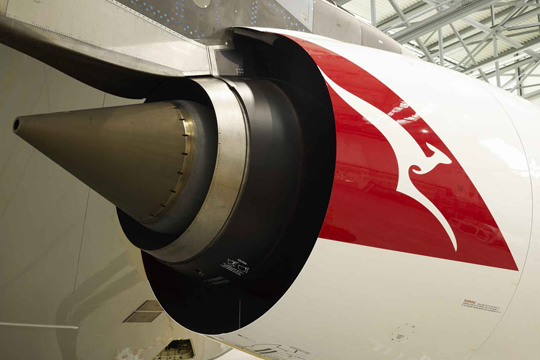 These inspections are taking place in Sydney and Los Angeles with Qantas engineers working closely with Rolls-Royce, as well as Airbus and Australian regulators.
Qantas has scheduled extra services from Los Angeles to ensure passengers affected by the suspension of A380 operations are returned to Australia as soon as possible.
The backlog of passengers in Los Angeles is expected to be cleared by last departure from Los Angeles on 8 November with all passengers accommodated on specially chartered relief flights and across scheduled services. A Special Assistance Team has been deployed to Los Angeles to assist.
Hotel accommodation, meals and international phone calls have been provided for passengers impacted by the A380 disruptions. Qantas will provide compensation for customers who have experienced delays.
Related: Photos & Videos – Qantas A380 Uncontained Engine Failure
Source & Photo: Qantas