Today Qantas flight QF32, an Airbus A380-842, experienced an uncontained engine failure after take-off from Singapore. It performed a turn back and landed safely back in Singapore Changi. Parts of debris of affected engine number 2 punctured the left wing. The plane landed with opened landing gear doors as well as undeployed leading edge flaps – suggesting an emergency deployment of the landing gear or some kind of hydraulic or electrical issue caused by debris. According to sources engine No1 was producing significant thrust after the plane stopped and was not controllable from the cockpit.
The plane involved is VH-OQA, MSN 14. It was delivered to Qantas on 19th September 2008 and had logged around 8165 flight hours and 831 flight cycles as of today. It is powered by Rolls-Royce Trent 900 engines.
Qantas grounded its A380 fleet until sufficient information has been obtained about what occurred on QF32. Rolls-Royce has recommended immediate checks of its Trent 900 engines. Singapore Airlines, another operator of the Trent 900 engine, have announced that their A380 flights will be delayed as result of these inspections. Lufthansa sees no impact on its A380 flight schedule.
Update: In-flight passenger video below
Photos


Photo: AP

Photo: Reuters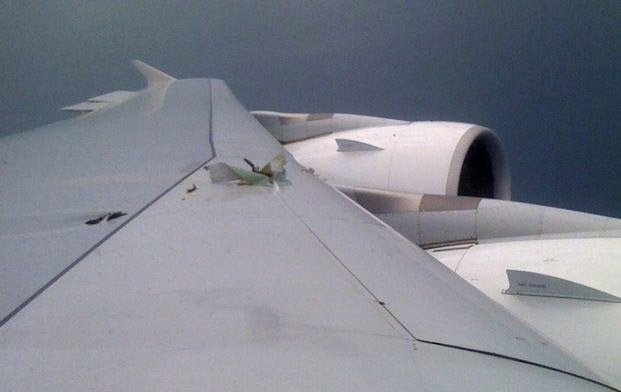 Photo: AP

Photo: AP
Videos – In-flight footage from passenger view

Source: Airbus, Rolls-Royce, Qantas, Singapore Airlines, Lufthansa