Boeing today released photos of a Boeing 787 Dreamliner flight test airplane that has been painted in a special Boeing livery.
The fifth 787 flight test airplane (N787FT) is painted white with blue accents. The new livery incorporates visual and color elements from the distinctive blue-and-white Boeing Commercial Airplanes livery seen on the first 787 flight test airplane and other new commercial models. The simplified paint scheme will be applied to the three remaining unpainted flight test airplanes (Nos. 3, 4 and 6). Airplane No. 2 has been painted in the colors of launch customer ANA of Japan.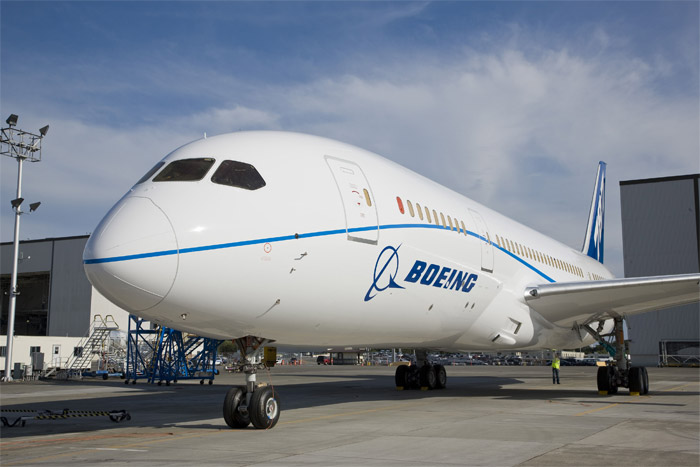 The modified livery, which saves time and expense compared to the full Boeing livery, will remain on the airplane until the flight test program is completed and it is refurbished and delivered to a customer.
The airplane's two GEnx engines have been temporarily removed and returned to GE Aviation so that planned minor improvements can be made.
Source: Boeing
Photos: Boeing