Boeing and American Airlines today announced an order for additional 26 Next-Generation 737-800s, airplanes that will help the carrier accelerate its fleet renewal plan.
Twenty of the 26 new orders are exercised options. The other six are incremental to American Airlines' 2009-2010 fleet plan announced earlier this year.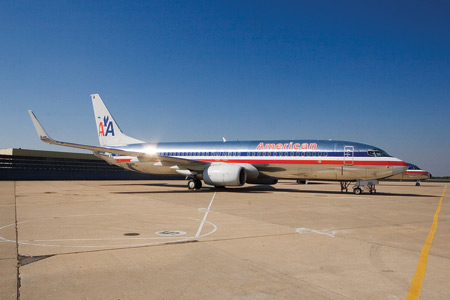 "American Airlines continues to execute its fleet renewal plan to control costs while prudently reinvesting in the travel experience for customers," said Tom Horton, AMR's executive vice president of Finance and Planning and chief financial officer. "Replacing MD-80s with 737s at current fuel prices provides financial benefits while enhancing the customer experience."
With today's announcement, American has ordered a total of 36 Boeing 737-800s in 2008.
Source: Boeing
Photo Credit: Photo courtesy of American Airlines