Embraer delivered the first Lineage 1000 executive jet, yesterday, in São José dos Campos, Brazil, to HE Aamer Abdul Jalil Al Fahim, of Abu Dhabi, United Arab Emirates. The aircraft, to be managed on behalf of the owner by Prestige Jet, also of Abu Dhabi, will have its first public exhibition at the European Business Aviation Convention and Exhibition (EBACE), May 12-14, in Geneva, Switzerland.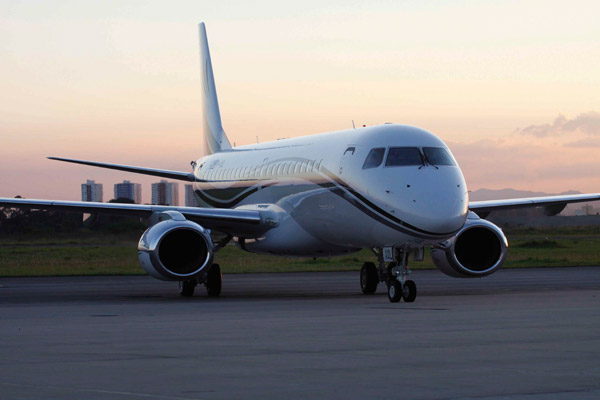 In Embraer's portfolio of six executive jets, the Lineage 1000 is the largest aircraft. Configured to accommodate up to 19 people in a total cabin volume of 4,085 cubic feet (115.7 cubic meters), the jet's flexible interior offers five distinct privacy zones, as many as three lavatories, and an available stand-up shower. There is a wide variety of cabin configurations to fit all travelers' needs, with plentiful room for work, rest and meetings. The airplane was launched three years ago, at EBACE.
Prestige Jet was formed in 2007, operating out of Abu Dhabi International Airport, and has quickly established itself as one of the foremost providers of top-of-range executive flight services from and to the Middle East Region. The range of services offered by Prestige Jet extends also to charter brokerage travel and aircraft sales, acquisition, and management.
Source & Photos: Embraer