(China Daily) A Chinese investor has paid one billion yuan (US$130 million) to buy Parchim Airport in Germany, and the unprecedented deal has opened a new investment chapter in Chinese aviation history, reported the Orient Today Thursday.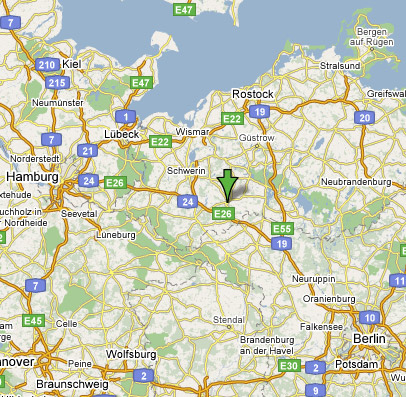 This is the first time a Chinese company wholly owns a European airport. Pang Yuliang, chairman of the board for LinkGlobal Logistics announced the news after beating out 10 other global competitors, including Hamburg Airport and Emirates Airline in an international tender.
Brought up in the poverty-stricken Shangcai County, Central China's Henan Province, Pang's logistics business covers more than 800 cities in mainland China and some 90 countries worldwide.
"There will be no need for my fellow-villagers heading towards Germany to transfer in Beijing or Shanghai once a charter flight is organized," Pang said. He is already in negotiations with aviation officials to link Zhengzhou, the capital of Henan Province to Parchim Airport.
"We will make full use of the tariff free zone and bonded logistic distribution centers attached to the airport where we can foster the growth of our provincial automakers, aviation industry and high-tech enterprises," Pang added.
The purchase was confirmed by a German representative from Schwerin who was attending a meeting in Zhengzhou on economic links between Henan Province, Lagos in Nigeria and southern Germany.
The Civil Aviation Administration of China (CAAC) also welcomes the acquisition, and will develop its European transferring network based on the China-owned Parchim Airport.
According to the report, Parchim Airport has an annual capacity of 180,000 flights and can handle all kinds of civil aircrafts, including the Airbus A380. It is close to Hamburg and Berlin.