Embraer recently delivered the first E190 jet to Virgin Nigeria. The aircraft accommodates 96 passengers in a dual-class layout, with 12 first-class and 84 Elite seats, and also features a state-of-the-art In-Flight Entertainment (IFE) system, with individual TV screens at each seat.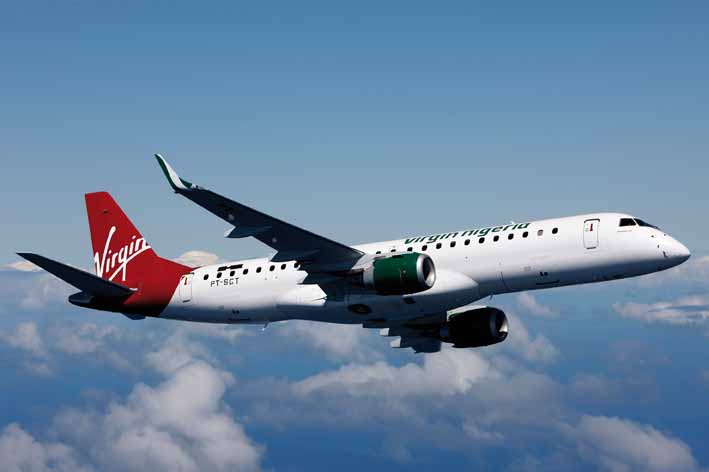 The EMBRAER 190 is the first E-Jet delivered to Virgin Nigeria, and it will assist the airline's growing domestic and regional network, by providing the right capacity for current routes. The aircraft will also be used to develop international markets, feeding the Lagos hub for its long-haul operations.
Virgin Nigeria's EMBRAER 190 is equipped with the new-generation i4500 satellite-based In-Flight Entertainment (IFE) system supplied by Thales Avionics (USA). As the aircraft enters service, passengers flying short-haul routes will have the opportunity to watch movies, as well as Nigerian and foreign programs, or select from a wide range of music channels.
In November 2007, at the Dubai Air Show, Virgin Nigeria announced firm orders for seven EMBRAER 170s and three EMBRAER 190s, all of which are Advanced Range versions, plus options for six EMBRAER 190s and purchase rights for another eight E-Jets.
Source: Embraer
Photo: Embraer