The first of 8 Boeing 777-300ER (Extended Range) airplanes ordered by TAM Airlines, Brazil's largest airline, left Paine Field for Sao Paulo yesterday. TAM is the first Latin American airline to operate the 777-300ER, the world's largest, long-range, twin-engine jetliner, powered by General Electric's GE-90 Series engines. The delivery also marks TAM's first acquisition of a new Boeing airplane.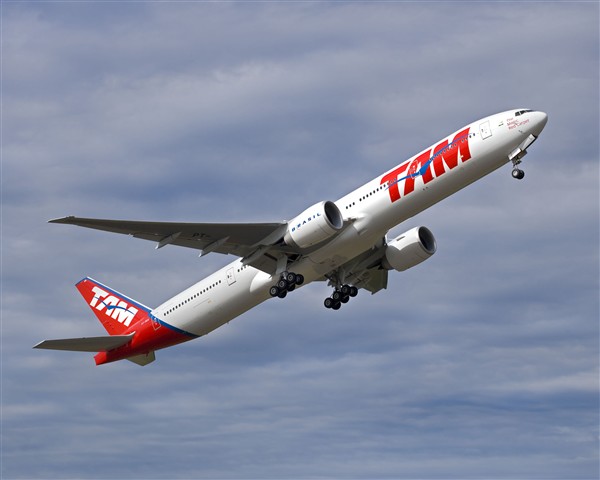 The airline's new 777s feature the Boeing Class 3 Electronic Flight Bag (EFB), a hardware and electronic data package used by pilots that replaces traditional flight manuals and provides operational and safety benefits. TAM is the first South American carrier to incorporate a Class 3 EFB, which is fully integrated into a commercial airplane's avionics. The EFB features an Onboard Performance Tool, using sophisticated calculations to help the airline optimize its payload for airport and weather conditions and applicable regulations and policies.
TAM plans to operate its 777-300ERs on international flights within South America and connecting South America with Europe and North America.
Source: Boeing
Photo Credit: Boeing