Last week Boeing delivered the first Boeing airplane to join the Qatar Airways fleet. Qatar Airways' new 777-300ER arrived in Doha after a nearly 15-hour direct flight from Paine Field in Everett, Wash.
Qatar has ordered a total of 27 777s with options for 5 additional airplanes. Qatar also has ordered 30 787 Dreamliners and holds 30 options.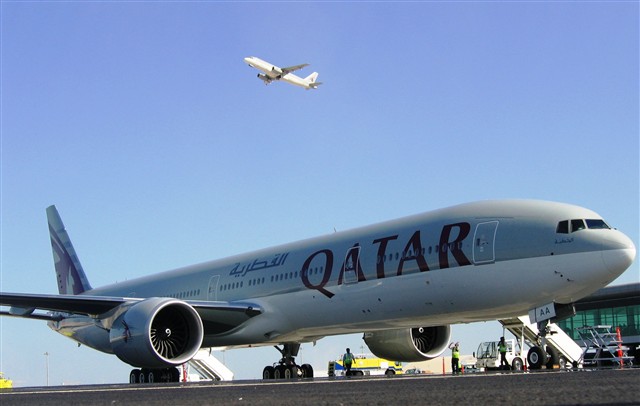 Boeing also delivered the first Next Generation Boeing 737-800 to Tianjin-based Okay Airways Company Ltd., China's first private airline. The new airplane, which is the 7th 737 in Okay Airways' fleet, is under lease from AWAS (Ansett Worldwide Aviation Services).
This 737-800 is the first new-airplane delivery for Okay Airways and the first new-airplane delivery in four years for AWAS, an aircraft leasing company based in Dublin, Ireland.
Photo Credit: Boeing
Source: Boeing