Closely following the assembly in July of the complete static test airframe in the static test facility in Getafe, near Madrid, assembly of the first Airbus Military A400M tactical transport production aircraft, MSN 001, has now begun in Seville.
With the main fuselage barrel and the nose fuselage section already in the jig at the final assembly line (FAL) site at San Pablo, Seville, and the wings and tail surfaces in situ, series production of the new airlifter can now be considered as having formally begun.
The first five aircraft to leave the FAL will be destined for the flight test programme and production at San Pablo will gradually increase to around thirty aircraft per year.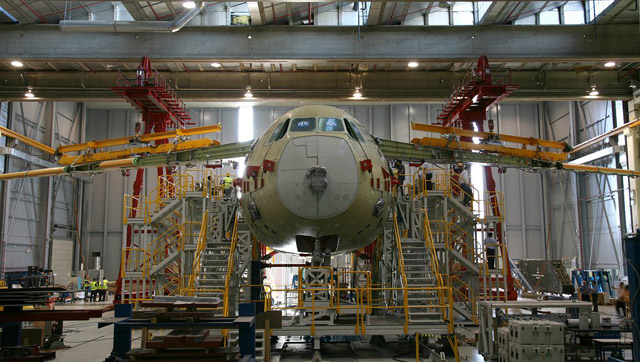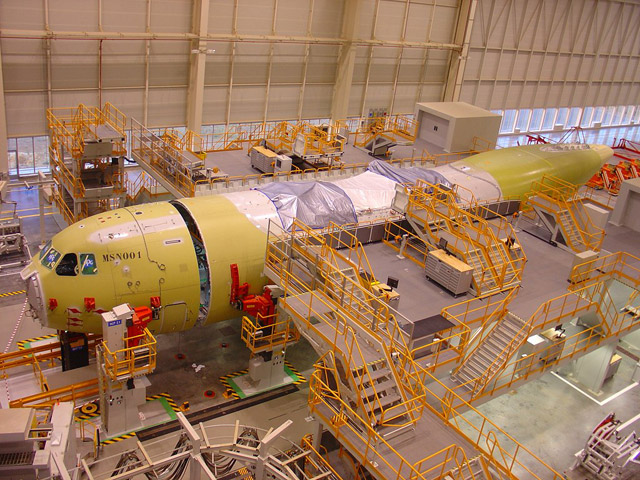 © Airbus Military