How does Airbus see the future of aviation? Last week at Farnborough Airshow Airbus came up with a new futuristic concept plane.
Airbus experts in materials, aerodynamics, cabins and engines put heads together and designed this "engineer's dream", illustrating what air transport could look like in 2050.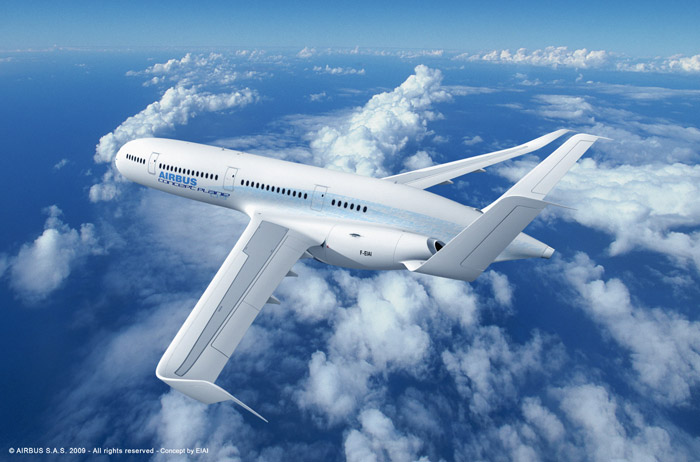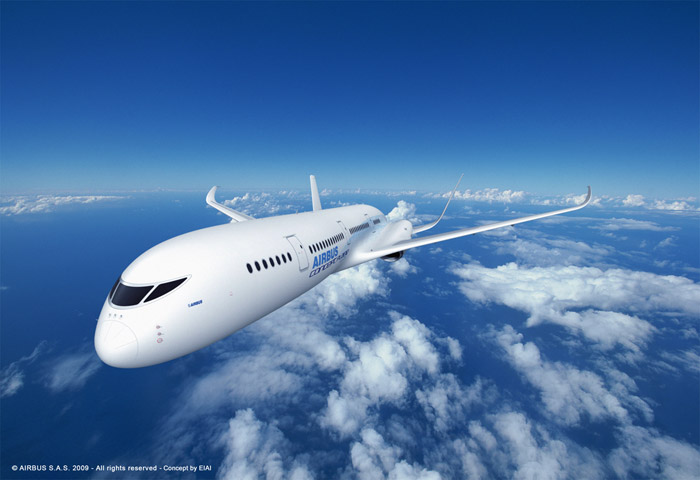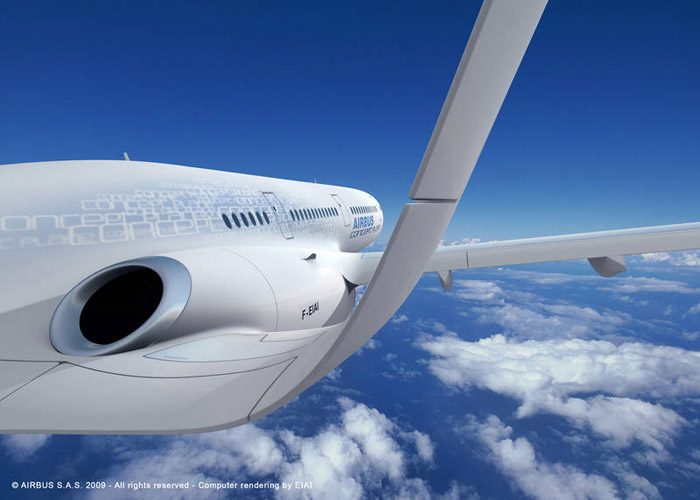 "Here we are stretching our imagination and thinking beyond our usual boundaries. We want to stimulate young people from all over the world to engage with us so that we can continue to share the benefits of air transport while also looking after the environment." said Charles Champion, EVP Engineering.
Images by EIAI
© Airbus S.A.S 2010