Tomorrow Friday 30 October 2009, the first Airbus A380 will be delivered to Air France (MSN0033 / F-HPJA). Air France will be the first European airline receiving an A380. The ceremony will be held at Airbus' delivery centre Hamburg (Germany).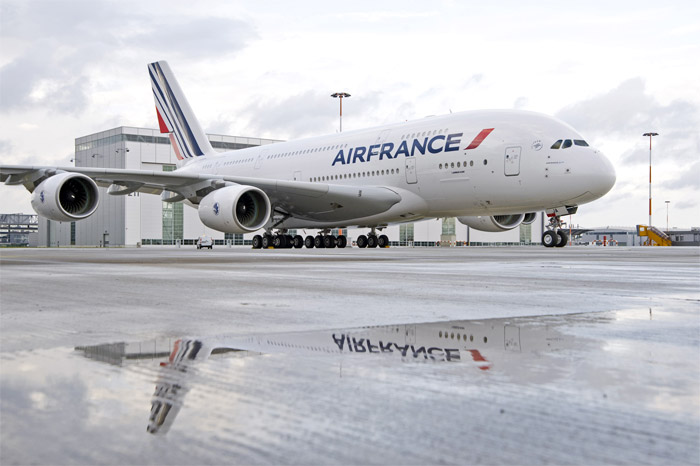 The delivery ceremony will be streamed live on http://www.a380delivery.com/airfrance
Live video streaming is scheduled to begin at 11:00 a.m. French time (10:00 a.m. GMT).
Photo: Air France