Saudi Arabia has ordered three additional A330 Multi-Role Tanker Transport (MRTT) aircraft (on which the Northrop Grumman KC-45 Tanker is based).
This second acquisition by the Saudi Ministry of Defense and Aviation brings to six the total A330 MRTTs ordered for the Royal Saudi Air Force, with delivery of the service's first aircraft scheduled in 2011. The contract also includes an in-service support package.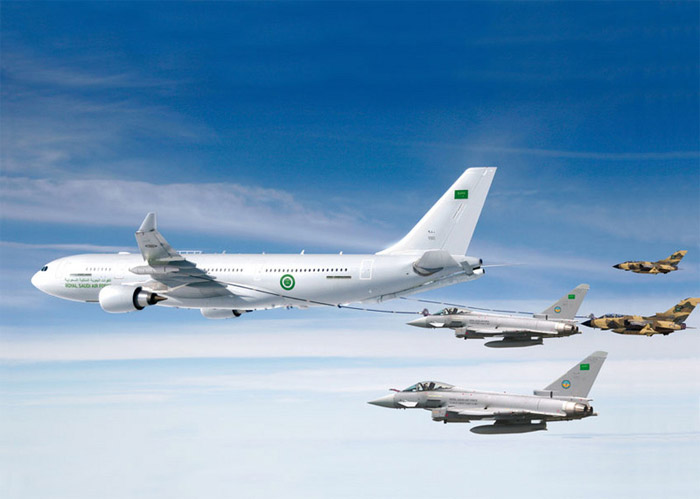 The Saudi Arabian A330 MRTTs will incorporate EADS' next-generation fly-by-wire Advanced Refueling Boom System on the fuselage centerline, plus two all-digital Cobham 905E hose-and-drogue refueling pods under the wings.
Aerial refueling operations are controlled from a state-of-the-art Remote Aerial Refueling Operator station in the cockpit behind the pilots, incorporating an enhanced vision system with laser infrared lighting and high-definition digital stereoscopic viewing.
Airbus Military, an EADS company, is responsible for the design and production of the A330 Multi-Role Tanker Transport.
In addition to Saudi Arabia, the air forces of Australia, the United Kingdom and the United Arab Emirates have chosen the A330 MRTT.
Source/Image: EADS