The second Boeing 787 Dreamliner has moved to the flight line to begin fuel testing. This is the second of six 787s being used in the flight-test program.
Each of the six flight-test airplanes will be used for a specific set of tests during the flight-test program. This airplane, designated ZA002, will focus on systems performance. Like its predecessor, ZA001, this airplane has successfully completed a rigorous series of tests while still in the factory.
ZA002 features the livery of the Dreamliner's launch customer, ANA (All Nippon Airways) of Japan.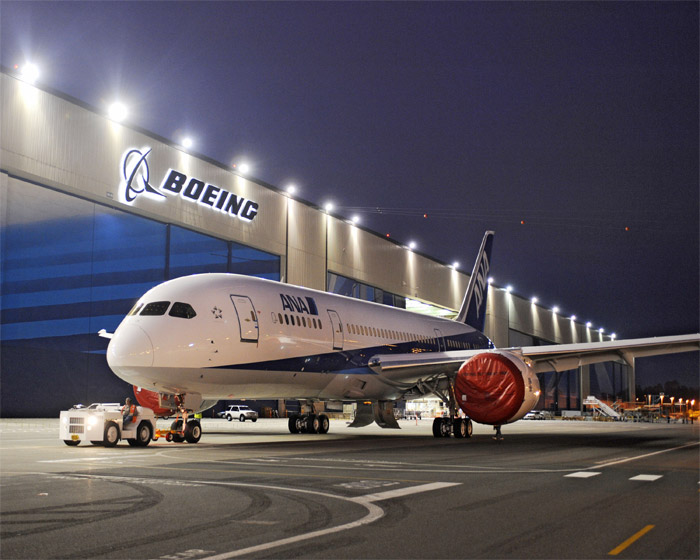 Photos: Boeing
Source: Boeing