In July 2009, Northrop Grumman and the U.S. Air Force will celebrate the 20th anniversary of the first flight of the B-2 Spirit stealth bomber, which occurred on July 17, 1989.
As a visual centerpiece of its year-long celebration of this milestone, Northrop Grumman Corporation, the Air Force's prime contractor for the B-2, unveiled a custom B-2 themed motorcycle designed and built for the company by famous Orange County Choppers (OCC), Newburgh, N.Y.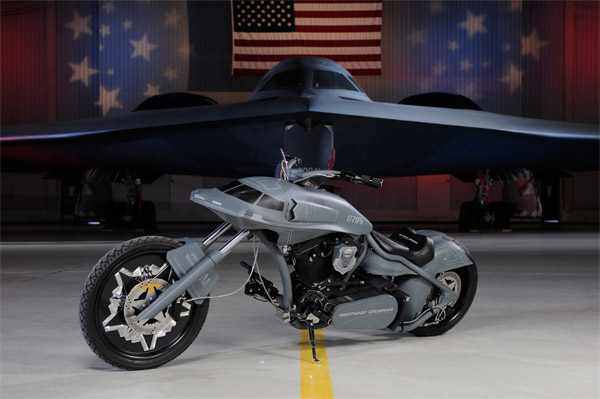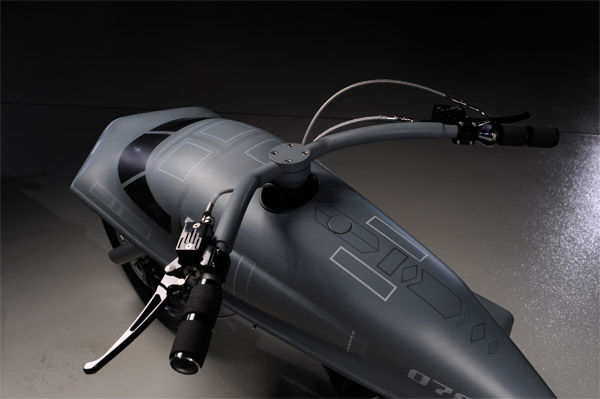 The design, development and production of the B-2 Stealth Bike will be featured on the 2009 season premiere of the cable TV series "American Chopper".
Northrop Grumman will feature the Stealth Bike at B-2 20th anniversary events throughout 2009 including social events, trade shows, and air shows. One of the highlighted events will be a B-2 first flight re-enactment ceremony in July in Palmdale, Calif., site of the original B-2 production and first flight.
The B-2 Stealth Bike is named "The Spirit of Innovation" to celebrate Northrop Grumman's leadership in innovative air systems and the spirit of partnership with the Air Force that enabled the successful development of the B-2. Its "tail number" is 0789 to commemorate the date of first flight.
The Stealth Bike's design mimics many of the visual details of the B-2 stealth bomber:
– Its gas tank and extended front cowling are shaped to resemble the B-2's unique cockpit and fuselage; major components are painted to match its color.
– Each side of each wheel contains five machined aluminum B-2 models positioned in the shape of the Air Force star, each model engraved with the tail number of one of the 20 B-2s in the current fleet;
– The "aft deck" of the bike is made from a scrap piece of titanium used for the original B-2 aft deck;
– Top view of the bike reveals that its handlebars and aft deck are set parallel to the "leading edge" of its gas tank, mimicking the B-2's unique "planform aligned" design.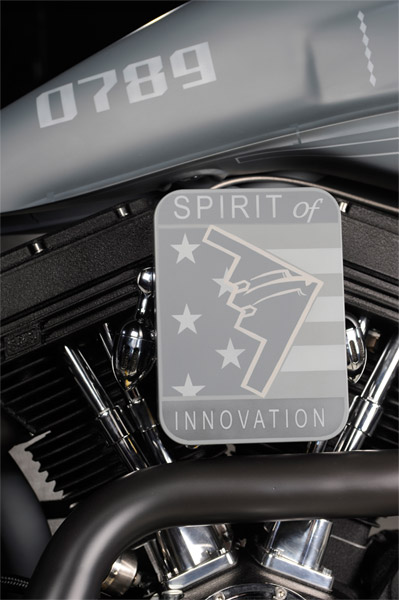 Source & Photos: Northrop Grumman