This week Bombardier Aerospace announced that the prototype CRJ1000 NextGen jetliner, serial number 19991, made its successful inaugural flight from the Bombardier facility at Mirabel, Québec.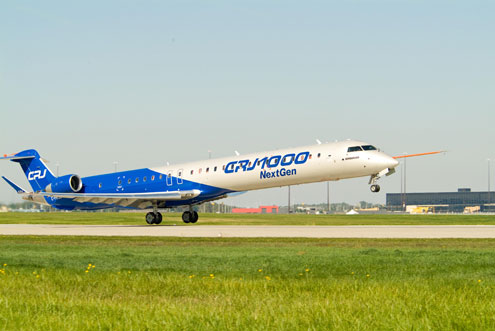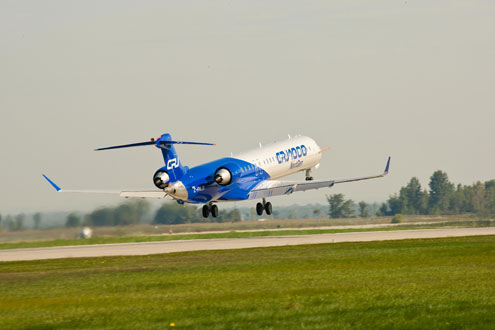 The flight, crewed by pilots Jacques Thibaudeau and Chuck Ellis and flight test engineer Eugene Lardizabal lasted three hours and 25 minutes. It reached an altitude of 30,000 feet (9,144 m) and a maximum speed of 260 knots (481 km/h).
The CRJ1000 NextGen aircraft program has attracted a total of 63 firm orders, conditional orders and options, from four airlines. Brit Air (a subsidiary of Air France) has ordered eight aircraft and holds options on an additional eight. Myair.com in Italy ordered 15 aircraft, converting an earlier order for 15 CRJ900 jets to the CRJ1000 NextGen aircraft. Adria Airways of Slovenia has ordered one aircraft, and also holds one option. An undisclosed customer has ordered 15 CRJ1000 NextGen aircraft, with a conditional order for 15.
Source: Bombardier
Photos: Bombardier